Here's some feedback from customers over the years.
To leave your own, please use the form at the bottom of the page.
I've bought some things from Patrick over the years, the 9 Irons amulets in particular are so cool and make an awesome present! Patrick is a cool guy too..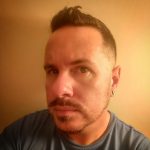 Leon Quinn